Live Activity is one of the most intriguing new features that iOS 16.1 is bringing to the iPhone. These are basically a type of notifications that appear for a brief period of time on your lock screen and continually keep refreshing. Timer functions, activity monitoring softwares, ride-hailing services like Uber and Lyft, and of course sports scorekeeping are some examples that employ live activitt feature. You'll be especially happy about this update if you own an iPhone 14 Pro because live activities can connect to the Dynamic Island, making it much more practical. If you want to make the most out of this feature, we will advise you to make yourself familiar with the apps that support live activity in the best way on iOS 16.
Top Live Activity Apps on iOS 16.1 that you need to know
You can surely enjoy this incredible feature on the apps provided by Apple, however, there are some third-party apps that support the live activity feature in a quite unique way. Numerous apps, from productivity tools to fitness programs have achieved success, as well as countdown timers as a popular live activity. However, we've also seen live activity apps that provide weather information, flight details, and sports results. Check out the list of top live activity apps on iOS 16.1 that would save you much time and energy.
A fantastic live activity app for cooking aficionados. Pestle's live activity displays the current recipe steps and allows you to monitor timers while using other apps. Great for cooking multiple dishes at once, it supports two timers running simultaneously. Moreover, it will enable users to input recipes from any website, and the app instantly converts them into step-by-step instructions.
With this live activity app, users can follow along with comments on Reddit threads using the Apollo Reddit app. Users of Reddit should first access a certain thread and select "Start Live Activity" from the drop-down menu. Then Apollo will keep an eye on the discussion and show the most current comments of the selected thread in the Dynamic Island or lock screen.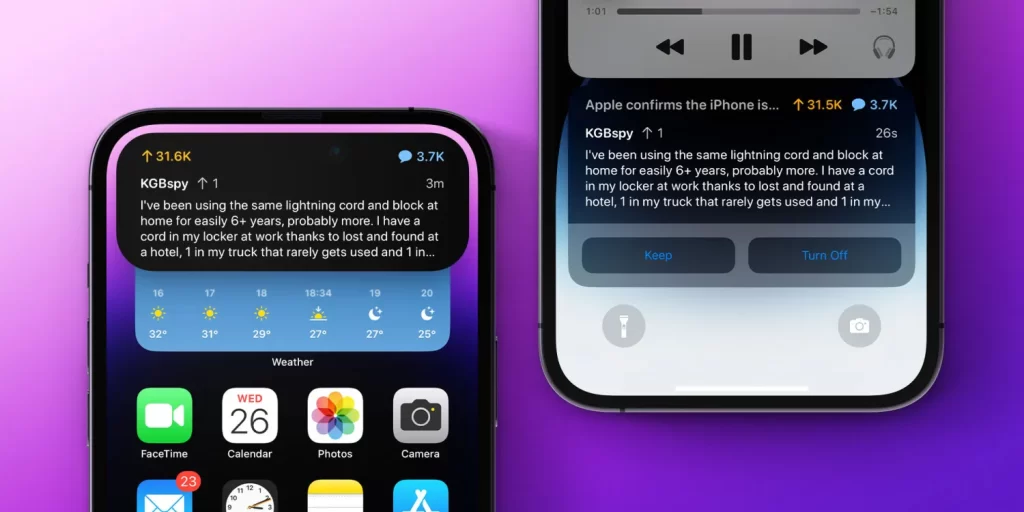 Organize your schedule, assignments, and grades in a contemporary, minimalistic manner. Subjects is the ideal productivity tool for high school, college, and university students. It gives you the most critical and pertinent information at a glance and, if necessary, directs you to the details. Now with iOS 16.1, it also supports the live activity feature. Subjects enables students to keep track of their academic courses, homework, grades, and GPA. With the integration of Dynamic Island, it also displays the current class and the duration of each task on the lock screen.
With the live activity feature in iOS 16.1, no need to unlock your phone to get updates on your uber car request. Now you can have real-time updates of your ride right away on your lock screen.
SmartGym is recognised for providing information on weightlifting, bodyweight exercises, and more to enable users of iPhone, iPad, and particularly Apple Watch to monitor their exercise pattern. The most recent version of this app allows live activity to display information about an active workout directly on the iPhone lock screen or Dynamic Island.
Another live activity app for people who forget a lot and would like to be reminded of every single thing. This app offers a space for you to write down the items you'll need the next time you go shopping for groceries. Moreover, the new live activity for the app keeps that list displayed on your lock screen or in the Dynamic Island.
When it concerns to one-tap recording in iOS 16.1, Just Press Record gets right to the point, and its approach to live activity is as uncomplicated. A controller will show up on your iPhone's lock screen when you're recording a note, class, meeting, or pretty much anything else, allowing you rapid access to pause or stop the recording. It's certainly an amazing app with live activity feature for a quick action.
Lumy is an app that indicates where the sun is at any place on earth. It was developed specially for photographers and people who enjoy chasing the sun. If you are one of those who love taking pictures in golden hour, then you must have this app on your iPhone. As Lumy is an app that supports live activity, you will get instant live activity of the position of sun, moon, first lighr and last light.
MoneyCoach
You can track your bills and control your spending with the help of the budgetary tool MoneyCoach, which can help you develop sound financial practices. With live activity feature on this app, transactions are displayed on the lock screen along with the total amount spent in that category for the currency tracking period and a comparability to prior purchases. Owners of an iPhone 14 Pro can view this information in Dynamic Island.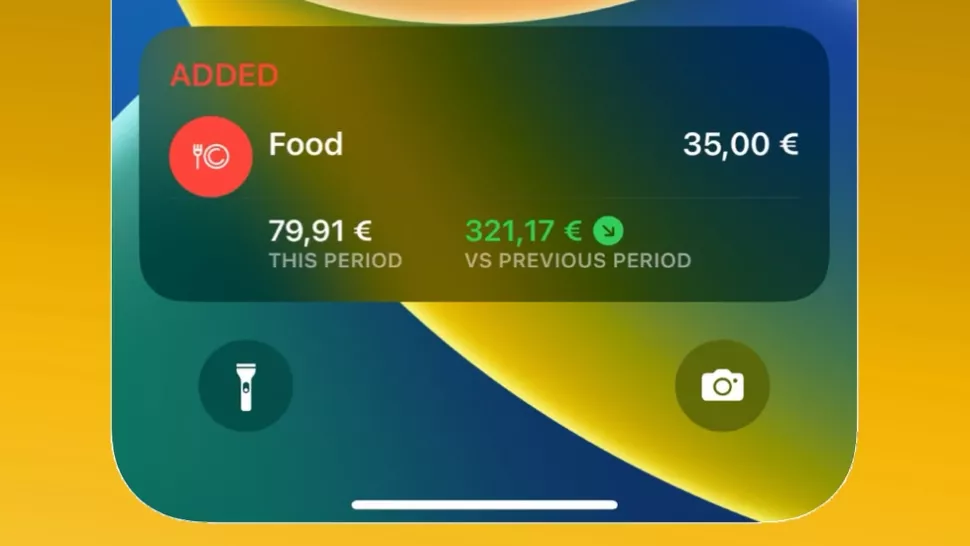 You can also watch this video for some live activity apps that might be in your interest.
To wrap up, the live activity feature has been the talk of the town since apple released the iOS 16.1 update. Therefore, we tried to list some incredible apps that take advantage of live activity on lock screen. Let us know in the comment box which live activity app you like the most. Also, you can join our Facebook Group for discussion and daily tips. Keep visiting our blog for more iPhone, iPad, or Mac solutions.