Another day, another article to share with you guys. Once again, Apple is releasing another update in December to enchant their users. iOS 16.2 which includes numerous new features and changes is still in beta testing. According to Bloomberg's Mark Gurman, users will be able to access the update soon in December. Depending on how well the development and testing go over the course of the following month, these updates might also be postponed or feature adjustments might occur.
New Features in iOS 16.2
With this new update, Apple is literally going to enchant users, and we mean it. The unique features of iOS 16.2 are the most awaited and novel ones of the decade. And by stating that we mean the 5G support in India, the Free Form App, and many more features in detail in the article below.
5G Support in India
If you are reading this article from India, here is one feature especially for you. With JIo and Airtel networks, 5G is currently being accessible to iPhone users in India for the first time with iOS 16.2 update. This feature was announced earlier by Apple the previous week.
Two New Lock Screen Widgets
There will be a new Medications app lock screen widget with two different sizes in iOS 16.2. While using the Medications widget, you may easily access your medication regimen. In addition to a Sleep lock screen widget that allows you to check your most recent sleep cycle and sleep patterns.
Always On Display Options
A new feature of iOS 16.2 is the Always On Display Options which allows you to disable notifications and the wallpaper in always-on display mode. Yet, this feature would be available on the iPhone 14 Pro & iPhone 14 Pro Max. This feature dims the Lock Screen while still showing important information such as time and widgets. You can also disable Wallpaper and have solid minimalist wallpaper.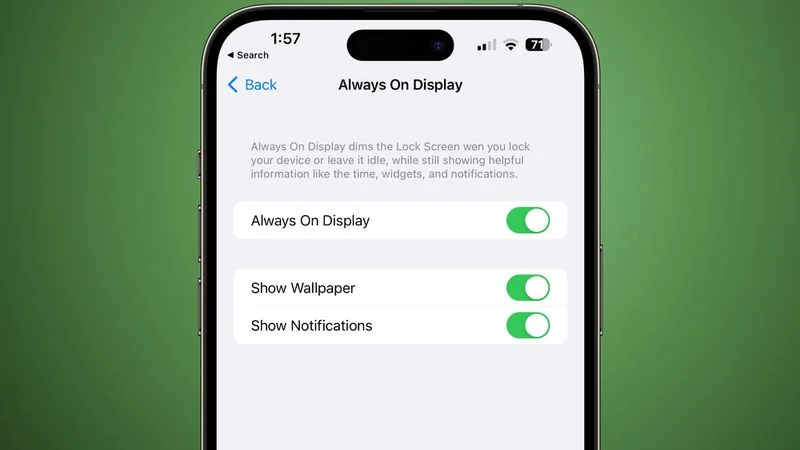 Freeform App
Freeform, Apple's brand-new digital whiteboard application, is available for iPhone users with iOS 16.2. It allows you to add notes, photographs, videos, text boxes, drawings links, PDFs, and more to the app's limitless canvas. This app also serves as a kind of mobile whiteboard that people can work on together in real time via Facetime and iMessage.

Accidental Emergency SOS Call Reporting
The iOS 16.2 update adds what appears to be a means to report an unintended call if you accidentally enable your iPhone's Emergency SOS feature. A user of iOS 16.2 tweeted that they accidentally started an Emergency SOS call on their iPhone, which caused such a feature to display on their iPhone.
Enhancements and Changes in Live Activity
Recall that Live Activities are notifications that show up on the lock screen or all over the Dynamic Island on iPhone 14 Pro or iPhone 14 Pro Max. These notifications provide you with continuous updates for activities like sports scores, delivery statuses, and timers. With the iOS 16.2 update, users will be able to get Live Activity support for sports through the Apple TV app.
New Home App Architecture
Opening the Home app after installing iOS 16.2 would reveal an update with the new underlying architecture. According to Apple, the new architecture enhances the app's responsiveness, effectiveness, and dependability for managing smart home accessories. However, before we can determine what it means for regular use, we must first observe it in use.
Dynamic Island Upgrade for iPhone 14 Pro
The Wi-Fi symbol and signal bars will now remain visible while listening to music on the iPhone 14 Pro thanks to the iOS 16.2 update. In case you don't know, Dynamic Island used to display the Now Playing track as well as the battery icon, signal bar, or Wi-Fi sign on the iPhone 14 Pro in the past.
In addition to the above-mentioned features in iOS 16.2, there are more features such as Animations in the Music App, Turn off hide IP address option, Silent Response of Siri, Custom Accessibility Mode, and a New Setting of Airdrop in China (everyone for 10 minutes). Watch the following video for further details on the newest features in 16.2
That's all we got to share with you concerning the upcoming iOS 16.2 update. Some of the features of iOS 16.2 were mentioned in this article, others might be uncovered after the release of the update. Till then, let us know in the comment box below which iOS 16.2 feature you loved the most or which other feature you believe should be available on iOS 16.2. Also, you can join our Facebook Group for discussion and daily tips. Keep visiting our blog for more iPhone, iPad, or Mac solutions.