Apple's latest update iOS 16 has been a massive one for iPhone users since September. We can say that we enjoyed almost every new feature of iOS 16 besides the most famous lock screen widget feature. Apple always comes up with improvements and bug fixes for each update, therefore iOS 16.1 will be released soon. Presently, it is still under the testing process by public beta testers and developer communities. It will be available for users sooner or later this month. If you are interested in iOS 16.1 features, this article delivers what you are looking for so keep reading.
Top 8 iOS 16.1 Features You Need to Know
1. Clean Energy Charging
In an effort to offer a more environmentally friendly charging option, Apple incorporated a new Clean Energy Charging feature into iOS 16.1. This feature selectively charges the iPhone when reduced carbon emission power is available. Based on a user's daily pattern, Apple claims that iPhone will still reach a full charge level even before it is required. However, if required, there is also an option to just turn this feature off.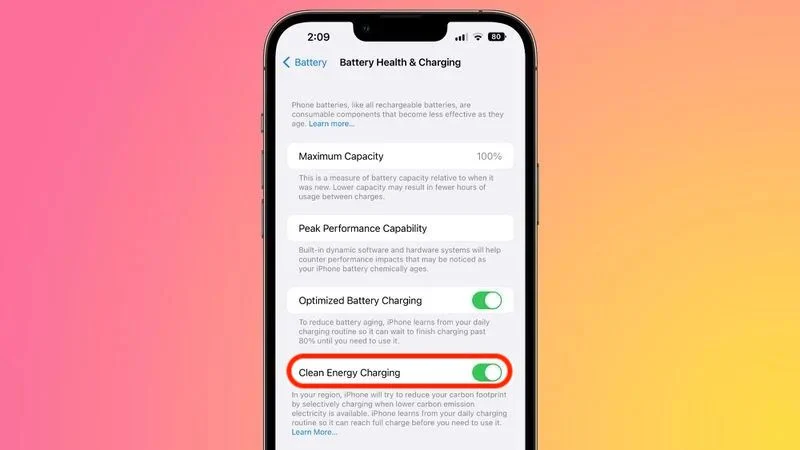 2. Live Activity
one of the iOS 16.1 features is a new kind of interactive notification called a "Live Activity" which allows users to dynamically view real-time data from apps without having to open them directly. Live Activities are also integrated into Dynamic Island on the most recent iPhone 14 Pro devices, allowing users to view data from apps as they use their phone. Additionally, Live Activities are displayed in always-on display mode on the Lock Screen. Apps will start implementing support for Live Activities as soon as iOS 16.1 is made available to users.
One example of Live Activity is the Uber app. Users can view and track their Ubar car's live activity directly from their lock screen.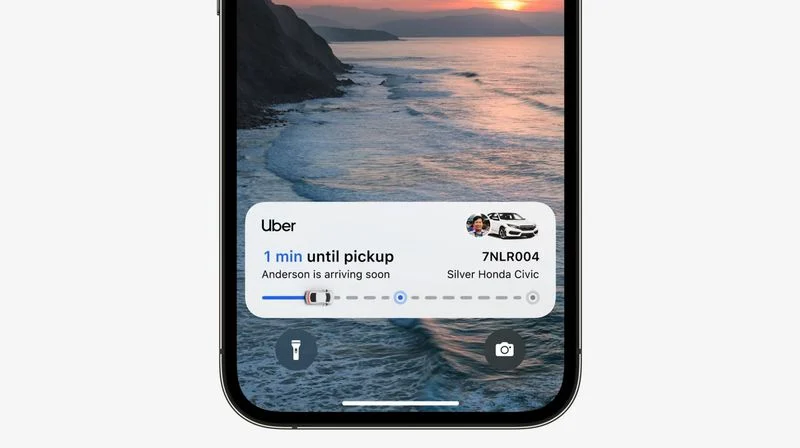 3. Battery Indicator
For iPhones with a notch, Apple added a battery % indicator to the status bar with the earlier update. The battery icon in the battery indicator's first iteration always seemed to be full, regardless of the iPhone's actual charge. However, another iOS 16.1 feature is that Apple has modified the battery icon's function to correctly represent the iPhone's battery charge when the percentage is displayed. The battery indicator is also available on additional devices with iOS 16.1 such as iPhone 12 mini and iPhone 13 mini.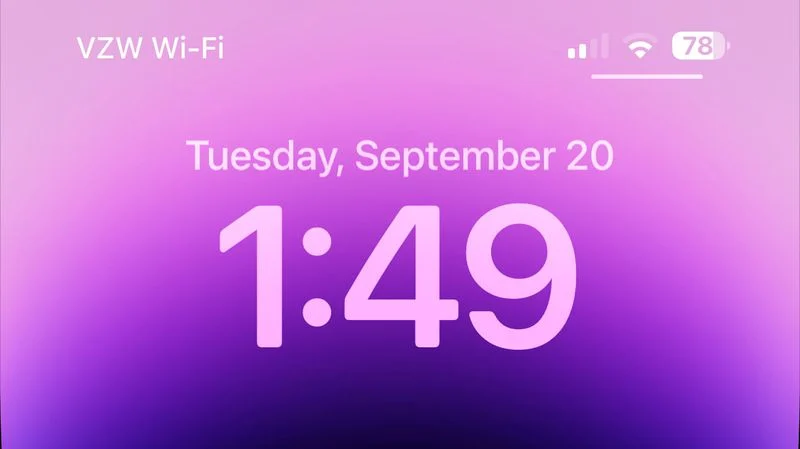 4. Pre Load In-App Content
With this new feature of iOS 16.1, users will be able to start using an app right away after installing it without having to wait for the in-app content to load. iOS 16.1 introduces a new toggle option that allows recently downloaded applications from the App Store to run in the background and download content before even you launch the application.
5. Access to Apple Fitness+ Without Apple Watch
This iOS 16.1 feature is considered a piece of good news for fitness freaks. Apple Fitness+ will no longer require an Apple Watch for iPhone users to register and use it starting with iOS 16.1. Apple's Fitness+ subscription service offers a large selection of exercise routines and videos from various trainers. Initially, using Fitness+ to show real-time information on the screen required an Apple Watch. However, t, that's not the case anymore and it can be used with just an iPhone.
6. Delete Apple Wallet App
It's always infuriating to want to delete an app you don't use, but not be able to do so, isn't it? For the first time, iOS 16.1 brings the feature of just deleting the Apple Wallet app right away. If you don't use or don't intend to use any of the Apple Pay, Apple Cash, and Apple Card functions, then you may just delete the Wallet app and save some storage.
7. iCloud Shared Photo Library
Further than the Shared Albums feature, which has been available for years, now with iOS 16.1, iCloud Shared Photo Library offers additional novel features. It allows you to share your Photo Library with your loved ones both automatically and manually. Also, it has the option to choose if you want to share just a part of your photo library or the whole library. Furthermore, You may share immediately from your camera using a new setting option in the Camera app. Users can have up to 6 people in the iCloud shared library, and amazingly, this feature will provide users with insightful suggestions of photos to share which involve other users in the same shared photo library.
8. Copy and Paste Permission on Per App Basis
No more repeated copy-paste permission pop-ups with iOS 16.1. When an app attempts to automatically paste something by accessing the clipboard, you'll see a pop-up prompt for pasting in an app. When you manually copy from one app and select "paste" in another app, the pop-up will not appear, nevertheless. For apps that have previously requested permission to paste content from another app, iOS 16.1 introduces a new "Paste from Other Apps" menu which can be found by launching a specific app in Settings. This menu will provide users with 3 options, either to Allow, Deny, or Ask every time for pasting from another app.
Based on a recent claim by Mark Gurman of Bloomberg, Apple intends to release iOS 16.1 the week of October 24. Some of the features of iOS 16.1 were mentioned in this article, others will be uncovered after the release of the update. Till then, let us know in the comment box below which iOS 16.1 feature you loved the most or which other feature you believe should be available on iOS 16.1. Also, you can join our Facebook Group for discussion and daily tips. Keep visiting our blog for more iPhone, iPad, or Mac solutions.